It's college basketball tournament time, with the conference tournaments underway, and March Madness right around the corner.
I will not be making my annual trek to Vegas this year, as I have a Boston work trip next week. And Illinois did not get anyone with mobile betting up just yet, which means if I want to make any legal wagers, I'm driving to Indiana again.
Still, I finally got a chance to sit down and work on some power rankings. I have a top 64 for now. I will sit down next weekend and power rate each NCAA Tournament team, updating off this work.
Like my college football rankings, the IAW Rating is a spread difference. The lower the number, the better. The RTG number is essentially how many points Team B would be an underdog to the top team in the nation (Kansas). Too figure a spread, subtract the two numbers and factor in whatever home court number you use. Example: Illinois (9.6) would be a .6-point underdog to Iowa on a neutral court, then add you home court advantage number to the host.
By the way, I'm going to Iowa at Illinois tomorrow (Sunday) for the Illini senior night. Suck it, Francis John McCaffrey. (I really need that as a shirt)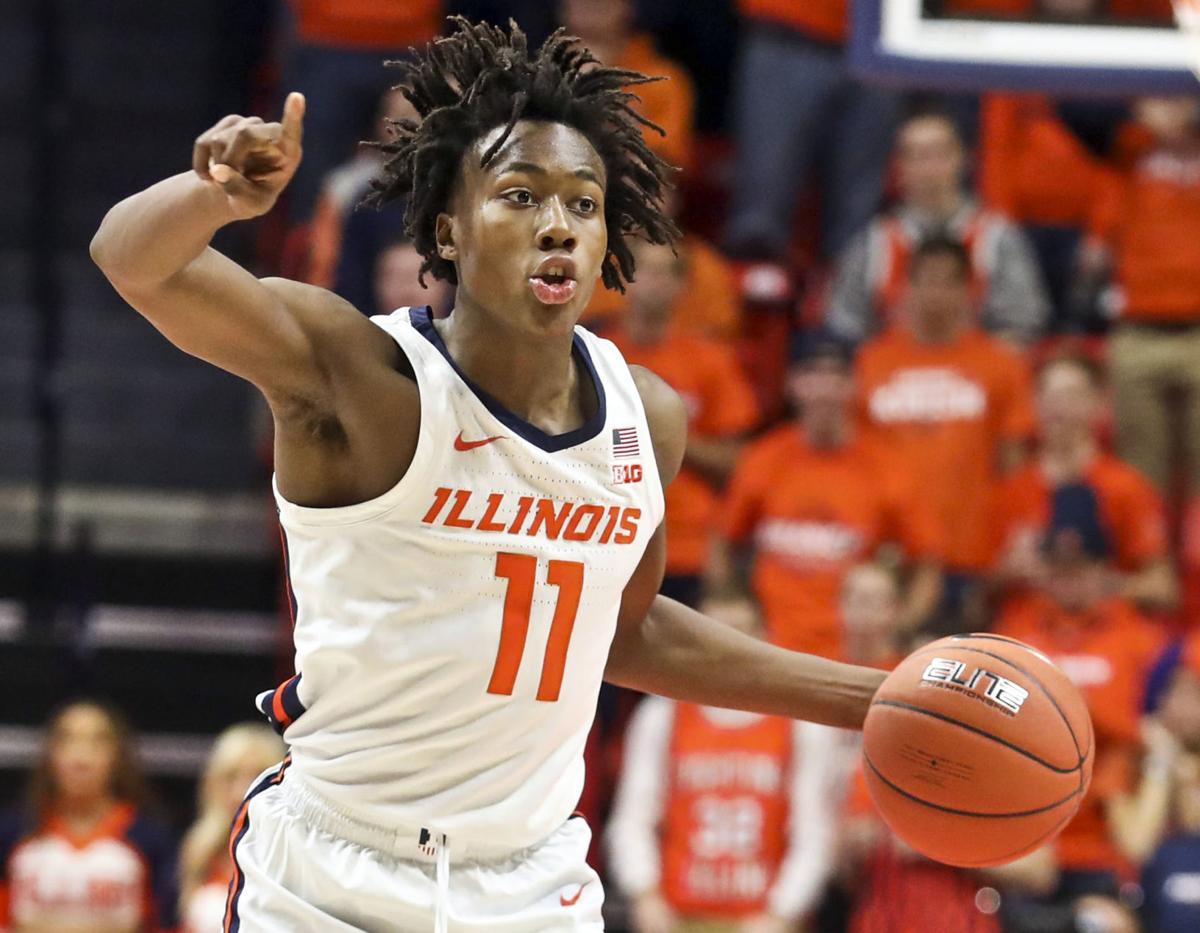 | | | |
| --- | --- | --- |
| Rank | Team | IAW RTG |
| 1 | Kansas | 0.2 |
| 2 | Gonzaga | 1.5 |
| 3 | Duke | 2.9 |
| 4 | Michigan St | 3.3 |
| 5 | Baylor | 3.6 |
| 6 | Dayton | 3.9 |
| 7 | Ohio St | 5.8 |
| 8 | San Diego St | 5.9 |
| 9 | Louisville | 6.4 |
| 10 | Michigan | 6.7 |
| 11 | Florida St | 6.9 |
| 12 | BYU | 7.0 |
| 13 | Villanova | 7.1 |
| 14 | Creighton | 7.3 |
| 15 | Arizona | 7.5 |
| 16 | Seton Hall | 7.5 |
| 17 | Texas Tech | 7.7 |
| 18 | West Virginia | 7.7 |
| 19 | Oregon | 7.8 |
| 20 | Houston | 7.9 |
| 21 | Maryland | 8.2 |
| 22 | Purdue | 8.4 |
| 23 | Penn St | 8.5 |
| 24 | Wisconsin | 8.6 |
| 25 | Iowa | 9.0 |
| 26 | Kentucky | 9.1 |
| 27 | Butler | 9.2 |
| 28 | Illinois | 9.6 |
| 29 | Rutgers | 9.8 |
| 30 | Florida | 9.9 |
| 31 | Colorado | 10.2 |
| 32 | Minnesota | 10.5 |
| 33 | Marquette | 10.6 |
| 34 | Auburn | 10.6 |
| 35 | LSU | 11.0 |
| 36 | Oklahoma | 11.2 |
| 37 | Indiana | 11.2 |
| 38 | Providence | 11.5 |
| 39 | Cincinnati | 11.5 |
| 40 | Richmond | 11.7 |
| 41 | Stanford | 11.9 |
| 42 | Virginia | 12.0 |
| 43 | Saint Mary's | 12.1 |
| 44 | Wichita St | 12.1 |
| 45 | Xavier | 12.3 |
| 46 | Connecticut | 12.6 |
| 47 | Utah St | 12.8 |
| 48 | Arkansas | 12.8 |
| 49 | NC State | 12.8 |
| 50 | Syracuse | 12.8 |
| 51 | Texas | 13.5 |
| 52 | USC | 13.5 |
| 53 | Tennessee | 13.5 |
| 54 | Mississippi St | 13.6 |
| 55 | Alabama | 13.6 |
| 56 | Oklahoma St | 13.6 |
| 57 | Memphis | 13.9 |
| 58 | Georgia Tech | 14.0 |
| 59 | Northern Iowa | 14.0 |
| 60 | South Carolina | 14.2 |
| 61 | North Carolina | 14.4 |
| 62 | Fuhman | 14.6 |
| 63 | Clemson | 14.6 |
| 64 | Rhode Island | 15.2 |